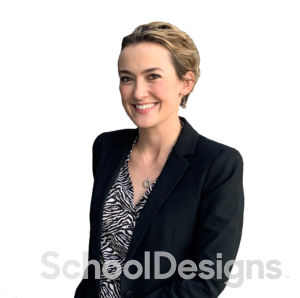 Mackenzie Haehl has been hired as a director of business development in the Phoenix office of the SmithGroup design firm.
Haehl will work in partnership with Craig Passey, Healthcare studio leader in Phoenix, Brenna Costello, Healthcare studio leader in Denver, Michelle Ray, Workplace studio leader, Mark Adams, Workplace interiors studio leader, and Samantha Spadaro, director of business development, to develop and maintain key relationships with business and healthcare leaders in the Rocky Mountain region.
Prior to joining SmithGroup, Haehl was a business development manager for RestorationHQ, a construction company, where she focused on building key relationships with business leaders in the Phoenix area. She previously worked as a commercial art consultant outfitting healthcare, senior living communities and office spaces with custom art.
Haehl received a bachelor's degree in studio arts from Tulane University.