The SmithGroup design firm has hired Jennifer (Jen) Riedl as a director of business development in the firm's Denver office.
Riedl will work to enhance the firm's presence in the Rocky Mountain region by connecting clients with SmithGroup's healthcare and higher education experts.
"Jen is focused on building relationships and understanding each client's long-term needs," says Brad Woodman, director of SmithGroup's Denver and Phoenix offices. "Her experience and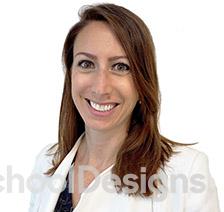 understanding of the Denver market makes her an excellent partner for healthcare, higher education and business leaders who require integrated and strategic design solutions to set them apart."
Riedl will work in partnership with Health studio leader Brenna Costello and Higher Education studio leader Mecayla Cobb to cultivate and maintain key relationships with higher education and healthcare leaders in  the Rocky Mountain region. 
Prior to joining SmithGroup, Riedl was a senior business development manager for Mortenson Construction, working with higher education, commercial and civic leaders in Denver and throughout Colorado.