Perkins Eastman and Pfeiffer Partners Architects have announced plans to merge.
Perkins Eastman, an architecture and design firm with more than 1,000 employees, has worked on projects on five continents in 60 countries. Its portfolio includes projects in the fields of healthcare, senior living, large-scale mixed use, higher education, K-12, hospitality, and workplace design.
Pfeiffer, a successor firm of Hardy Holzman Pfeiffer Associates, based in Los Angeles and New York City, is known for its experience in the arts, libraries, historic preservation, renovations, adaptive reuse, and interior design as well as creative design solutions.
"This merger is an important milestone in our long-term plans to build a firm that can offer the breath of design and thought leadership our clients are seeking," says Bradford Perkins, chairman of Perkins Eastman. "Pfeiffer brings internationally-recognized experience and skills in key areas—all of which complement Perkins Eastman's established capabilities."
Pfeiffer, n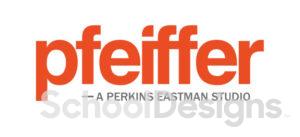 ow known as Pfeiffer—a Perkins Eastman studio, will lead key practice areas in the combined firm, including in the arts, libraries, and renovation/preservation/adaptable reuse.
"Joining forces with Perkins Eastman will allow Pfeiffer to continue to focus on our core areas while expanding our geographic and typological reach," says William Murray, a founding principal of Pfeiffer.
The firms' New York studios will co-locate, but their respective studios in Los Angeles, which are close to one another, will physically remain where they are, while being
technologically connected.