The Kahler Slater architecture firm has promoted Jeff Piette, AIA, to vice president.
Piette will serve on Kahler Slater's nine-person Strategic Planning Team responsible for setting the long-term direction of the firm.
"Jeff's leadership at Kahler Slater is outstanding," says Al Krueger, Kahler Slater Executive Vice President. "His market expertise, dedication to client service, mentoring skills and outlook on strategic firm growth are second to none."
Piette has worked at Kahler Slater for 27 years; for the past 13 years he has served as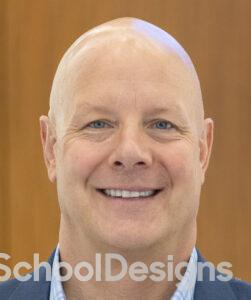 the team leader of the Higher Education and Sports + Recreation studio. He has dedicated his career to designing community and collegiate sports, recreation and wellness environments.
As vice president and team leader, Piette will continue to spearhead Kahler Slater's work in the sports, recreation and wellness market sector.
"My role as vice president will be focused on helping guide the firm's plan and  growing our presence nationally, while encouraging and nurturing our next generation of team and project leadership," says Piette. "I'm excited to take on this elevated leadership role for the firm."