FGM Architects has named Jan Behounek director of higher education.
Behounek succeeds Joe Chronister, who has become the Managing Director of the FGMA Austin office.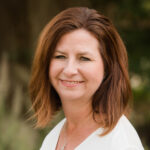 She joined FGMA as a Principal in 2019 & has worked primarily on higher education projects throughout her career
Behounek is working on projects for Northwestern University, Dominican University, Wheaton College and Northern Illinois University as well as a new Student Life Link Center for Waubonsee Community College.