Event Guide
January 2021 Planning Page Featuring Moseley Architects
Your guide to upcoming live and virtual events, conferences, and educational opportunities for education design and construction professionals. Visit each month for your online planning tool with the latest information. And check out the outstanding school and university projects from our featured firms – architects and design professionals leading innovative education design.
January 2021 Events:
January 20-23: Association of American Colleges & Universities, Annual
Meeting, VIRTUAL. Visit https://www.aacu.org/events/am21 to register.
January Featured Project: James Madison University College of Business, Harrisonburg, VA – Moseley Architects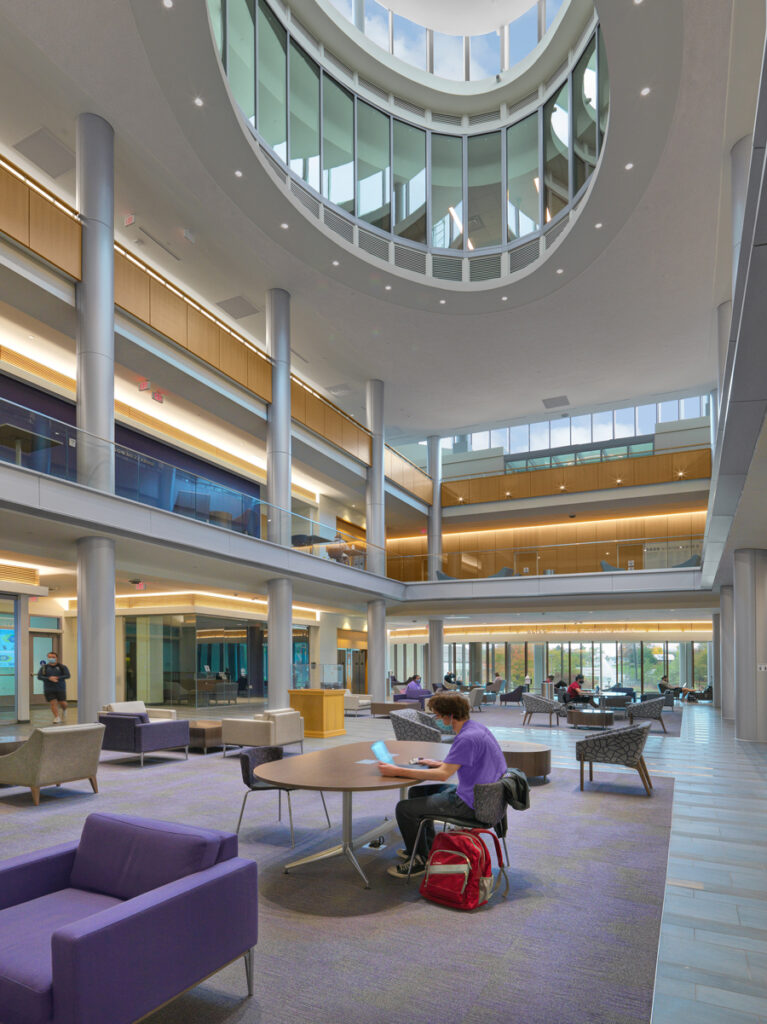 Photos by: Maylone Photography