Design Collaborative, an architecture, engineering, and interior design firm based in Indiana, has officially opened its second office—in Charlotte, N.C.
The firm has selected Charlotte because of the firm's recent projects in the Carolinas as well as proximity to other major cities and clients in the southeast.
Charlotte is one of the 25 largest cities in the United States and North Carolina's most populated metropolitan area at 2.9 million. From the Charlotte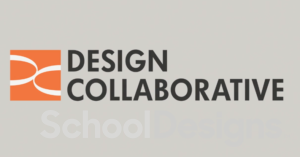 office, Design Collaborative can more easily serve clients in Greensboro/Winston-Salem/High Point, Raleigh/Durham, Wilmington, and Asheville, N.C.; Spartanburg, Greenville, Columbia, and Charleston, S.C.; Augusta and Athens, Ga.; Knoxville, Tenn.; and, Roanoke, Va.
Planting roots in a new region also provides numerous internal and cultural benefits – from a talent recruitment, retention, and development perspective.
The Charlotte office initially will be dedicated to vertical markets it services across the Carolinas, including financial/workplace and higher education.
Higher education projects in the Carolinas include the Joiner-Hilson Complex at Southern Wesleyan University in Central, S.C.
Craig Scully, P.E., LEED AP, partner and mechanical engineer, will serve as managing principal for the Charlotte office.
Other members of the Charlotte team: across Adam James, RA, associate partner and financial market leader; Chris Stine, AIA, partner and director of technical design; Kevin Scully, AIA, NCARB, partner and higher education market leader; Mike Niezer, AIA, healthcare market leader, and Tracey Gould, M.S. IMC, CPSM, director of business development and marketing.