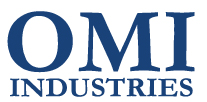 OMI Industries
OMI Industries was founded in 1989 with the sole purpose of being the world's foremost authority on odor elimination. For more than 25 years, OMI Industries has manufactured product and equipment solutions to naturally remove odors worldwide in industrial, commercial and consumer applications. The international corporate headquarters is located in the Chicago suburb of Palatine, IL, and the manufacturing, warehousing, and research and development takes place in Rising Sun, IN.
Case Studies & Whitepapers
Southern Daycare Finds Solution for Tough to Control Odor
As a full-service preschool in the mountains of Dahlonega, Georgia, Dahlonega Country Day Academy serves as a prime example of a daycare facility that has effectively countered some significant odor challenges in the safest way possible. However, it took nearly 13 years to find the right solution that actually worked – Fresh Wave IAQ from OMI Industries.
Natural Odor Control Solution Rids Elementary School of Smoke Odors
Fire damage destroyed two rooms at an Illinois elementary school before the start of the new school year. Fresh Wave IAQ from OMI Industries eliminated the harsh smoke odors to create a safe and odor-free environment for students and staff for the new school year.
A Southern University Rids Stadium of Bat Guano Odors with Plant-based Solution
One of the lesser-known but significant challenges that universities face in the south is dealing with migratory Mexican free-tail bats. While one major university took steps to install bat nets over 40,000 square feet of public areas, the facility faced a bigger issue: the massive amounts of guano and pungent odor that came with it. Thanks to Fresh Wave IAQ from OMI Industries, the stadium is now bat and odor free.